**This item is made to order and will ship within 5 - 10 business days. If purchased in the same order as other items, the entire order will ship within 5 - 10 business days. If marked as sold out, please inquire about availability.**
**NOTE: Upon placing an order for this item, please indicate the chain sizing you would like in the order notes. IF WE DO NOT RECEIVE MEASUREMENTS FROM YOU WITHIN 5 BUSINESS DAYS, WE MAY HAVE TO CANCEL YOUR ORDER SO THAT SOMEONE ELSE MAY PURCHASE THIS PIECE.**
Chain bracelet consisting of five adjustable rings, connected with chain that also wraps around the wrist and connects with a lobster claw clasp. Rings can be bent to adjust from approximately US ring size 4 to size 11.
If you have any questions, please reach out to us prior to ordering. To determine the measurements, we recommend measuring from where the bracelet would rest on the wrist to where the ring on each finger would rest, and then adding 1 cm if you would like the chain can dangle as pictured.
Chain lengths in the sample pictured are as follows:

Wrist: 15cm
Thumb and Pinky Finger chains: 9cm
Pointer, Middle, and Ring Finger chains: 11cm
Silver version:
Rhodium plated brass rings, stainless steel chain.
Gold version:
Gold plated brass rings, gold plated stainless steel chain.
Customer Reviews
Yes! It looks great and fits like expected, I'm so happy with it.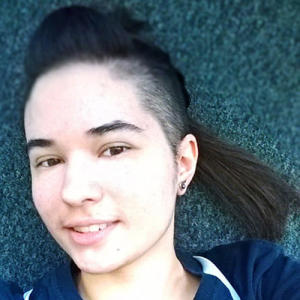 CK
03/02/2022
Carla K.

United States
Perfect Conjurer's Accessory
Very happy with this! Easy to adjust rings, custom made means it fits "like a glove," and the minimalist design keeps it fashion without being aggressively "anime." The wrist closure is difficult to get the first time, but I'm able to slip my hand through it after it's closed.